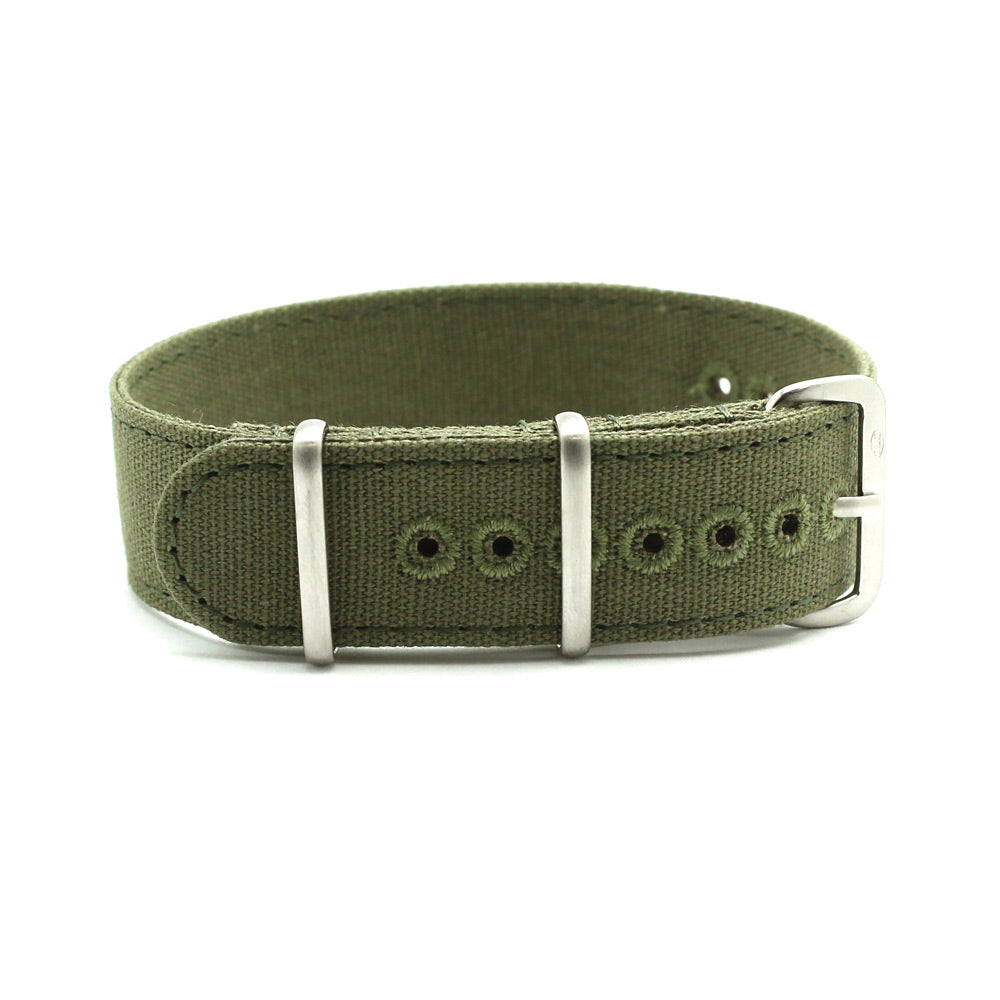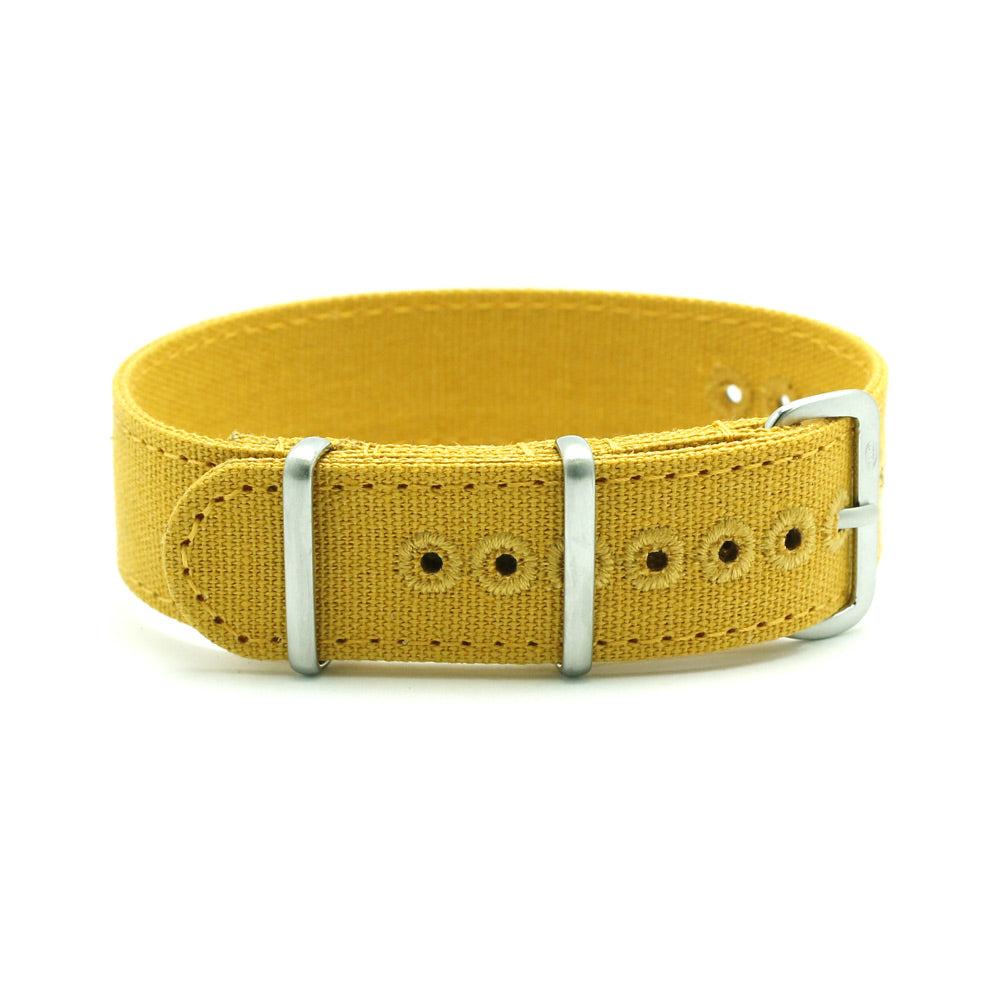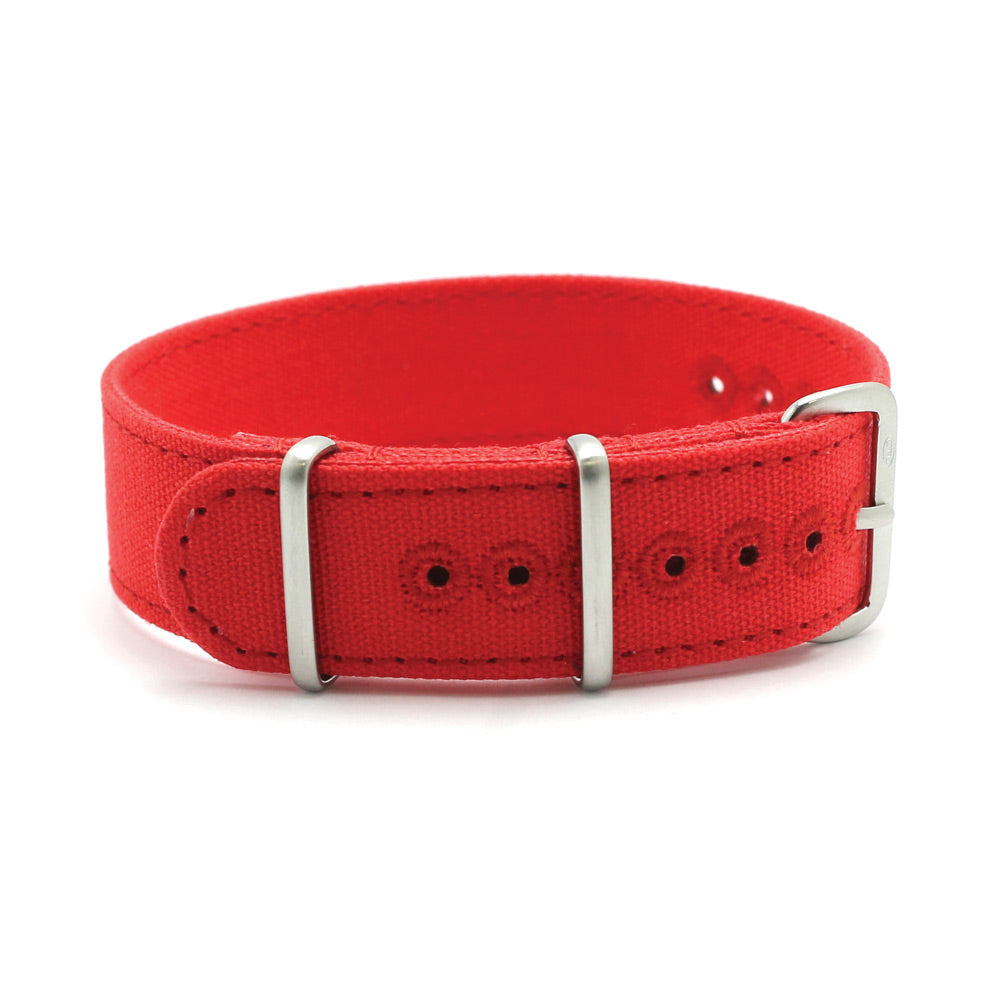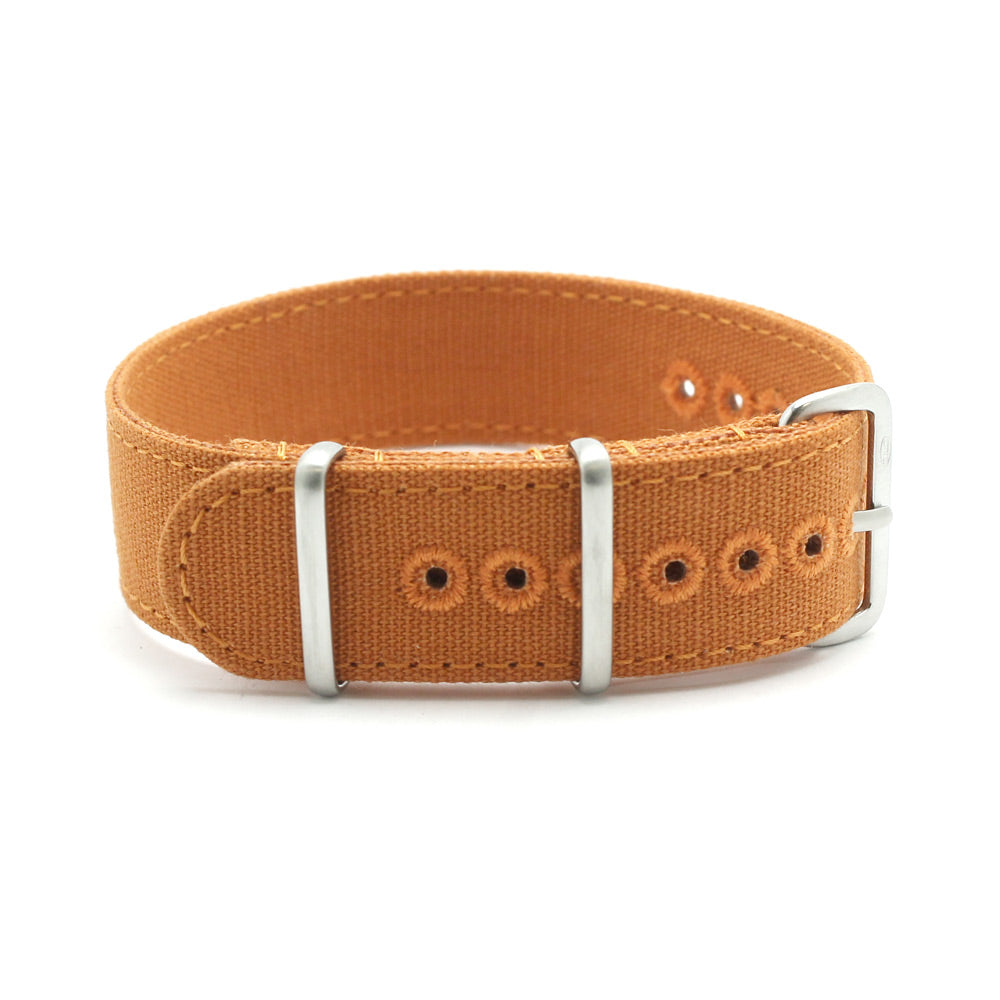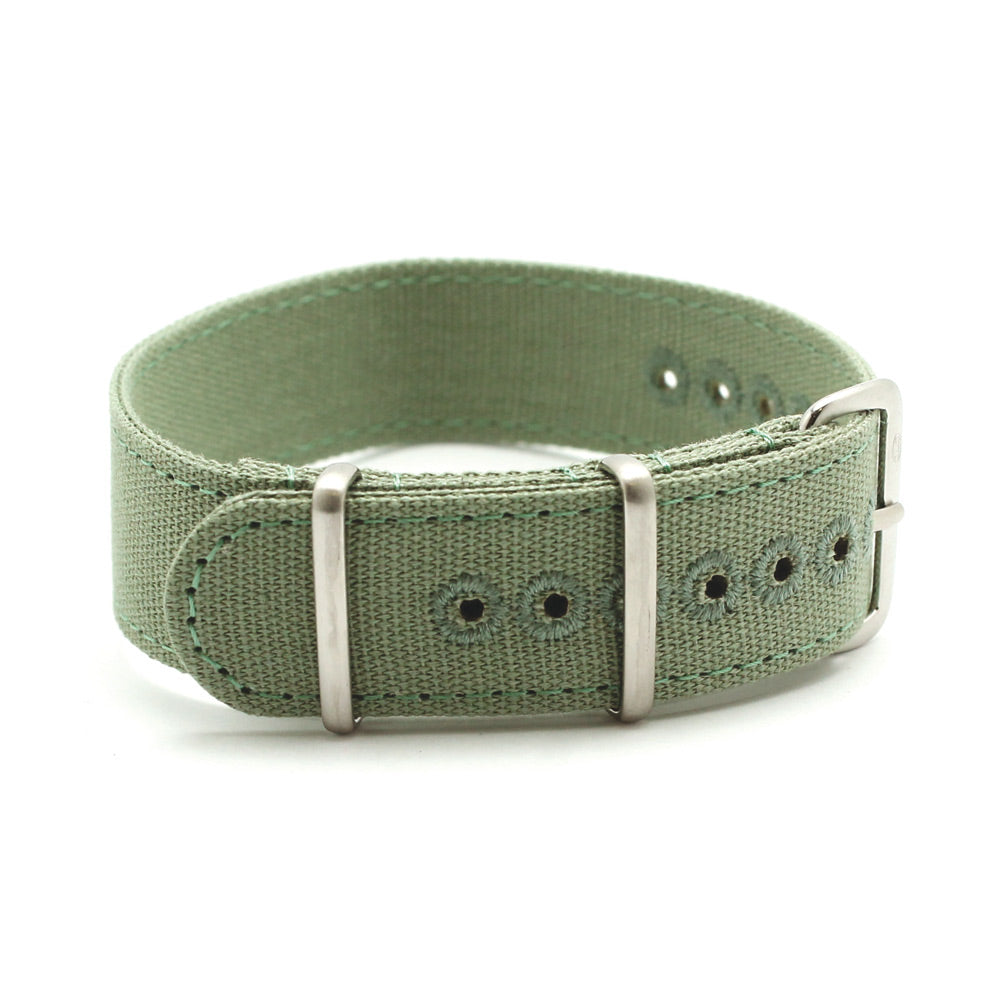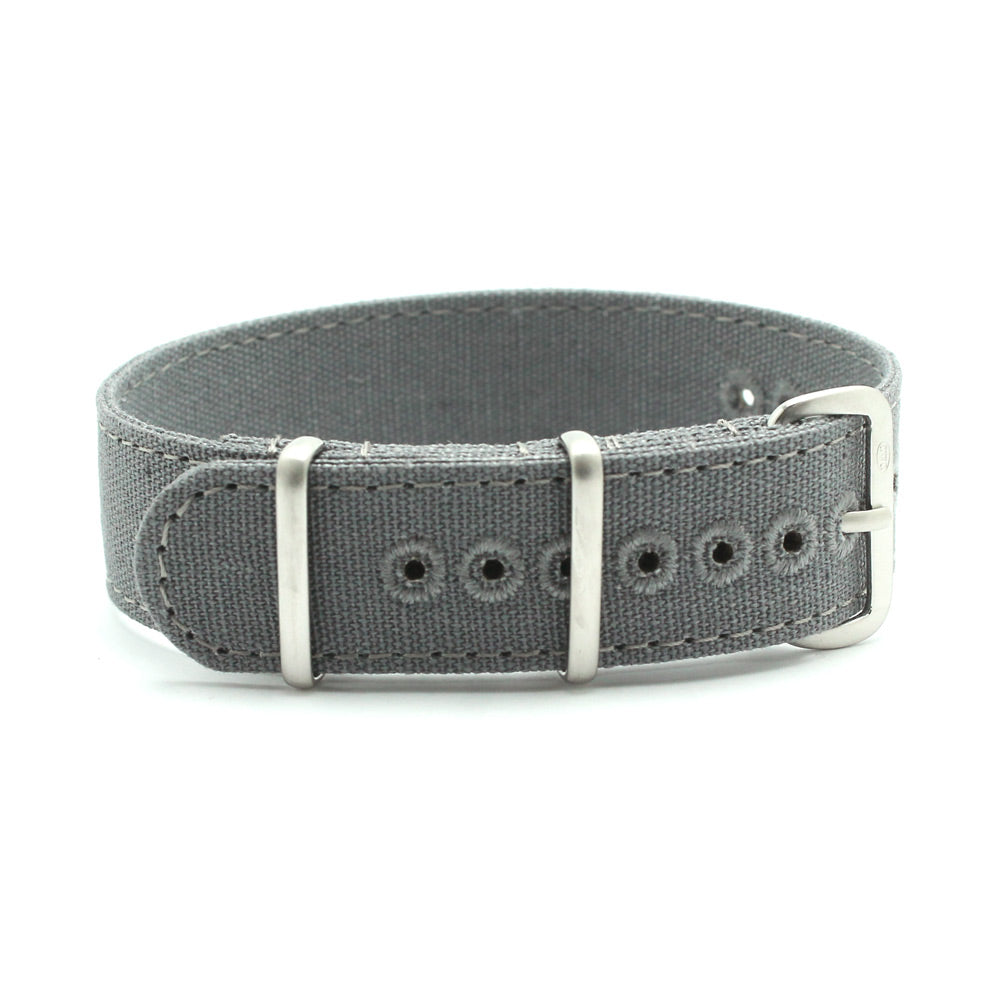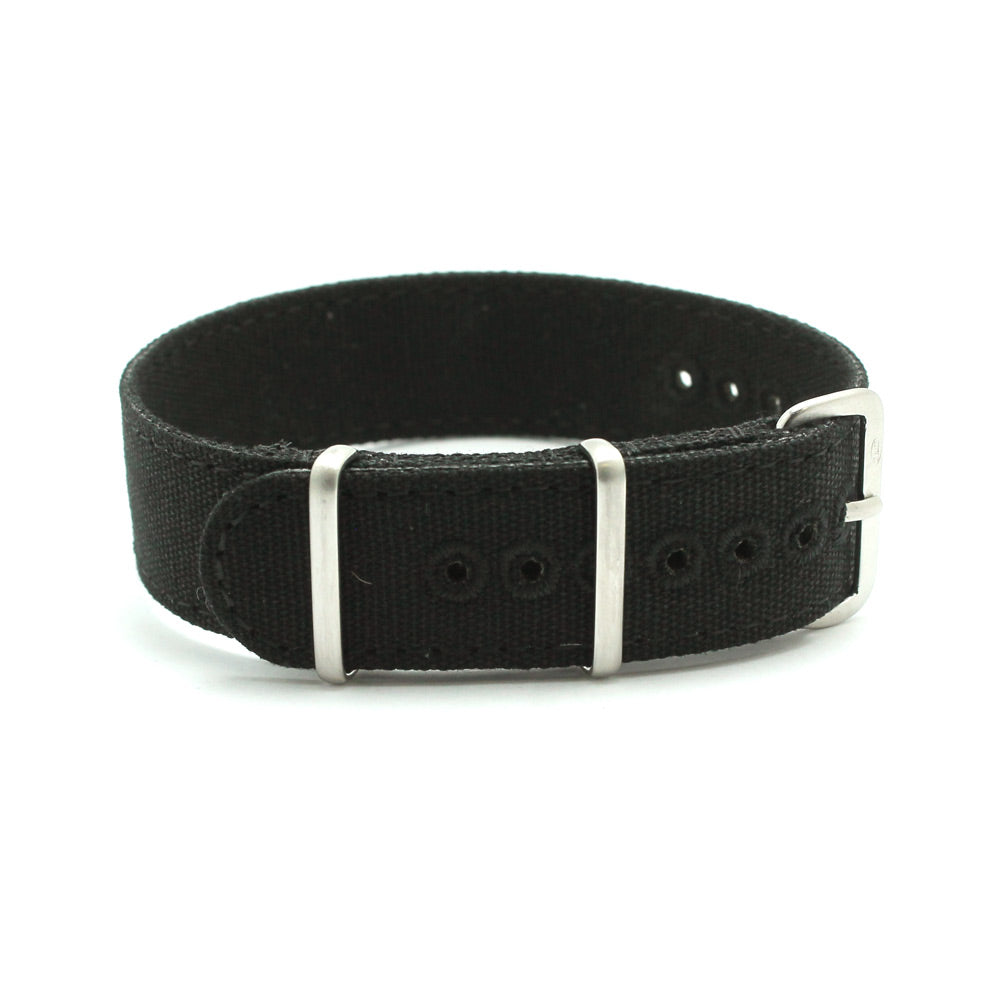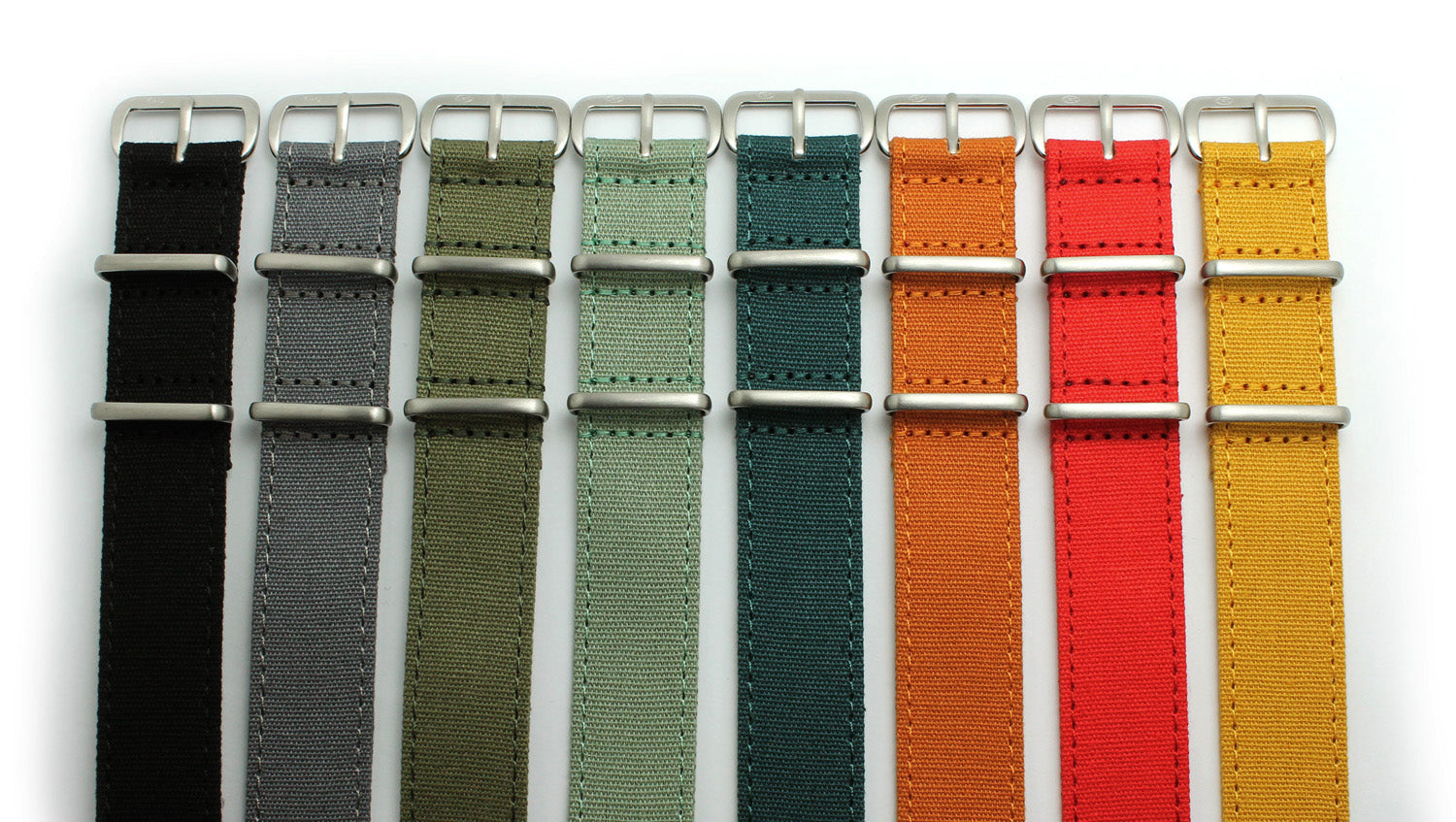 CWC CANVAS SINGLE PASS STRAP
BUCKLE COLOUR:
MATTE SILVER
Single pass version of the vintage style canvas watch straps, without the usual security strap and third loop of a standard military strap. This gives a lower profile, as there is only one layer under your watch instead of two, which is ideal for these thicker canvas straps.

Canvas straps were issued before nylon became available, and will age and look fantastic the more you wear it. They wear in and become very comfortable and made to be very durable. Canvas is a cotton material that will fade as it wears and darken or lighten over time depending on use.

The 14 holes are reinforced with stitching. Strap length is approximately 28cm. Brushed stainless hardware and CWC logo on buckle.

The best
Fills a wide gap in the market. Infinitely more comfy than nylon and doesn't slip. Very well made and softens up beautifully with wear. Perfect length on my 7.25" wrist. Had no probs with fraying. Definite 5 stars and highly recommended.