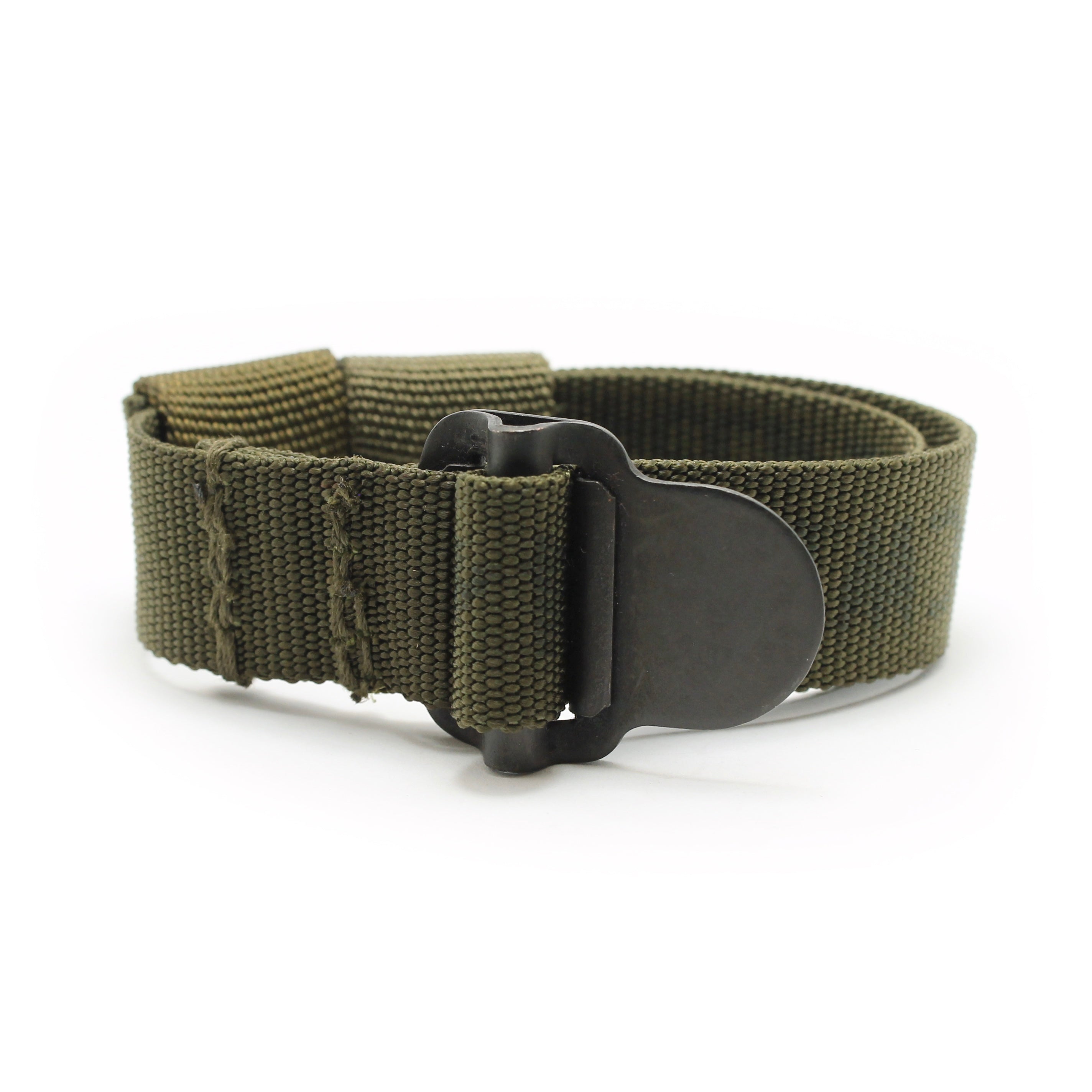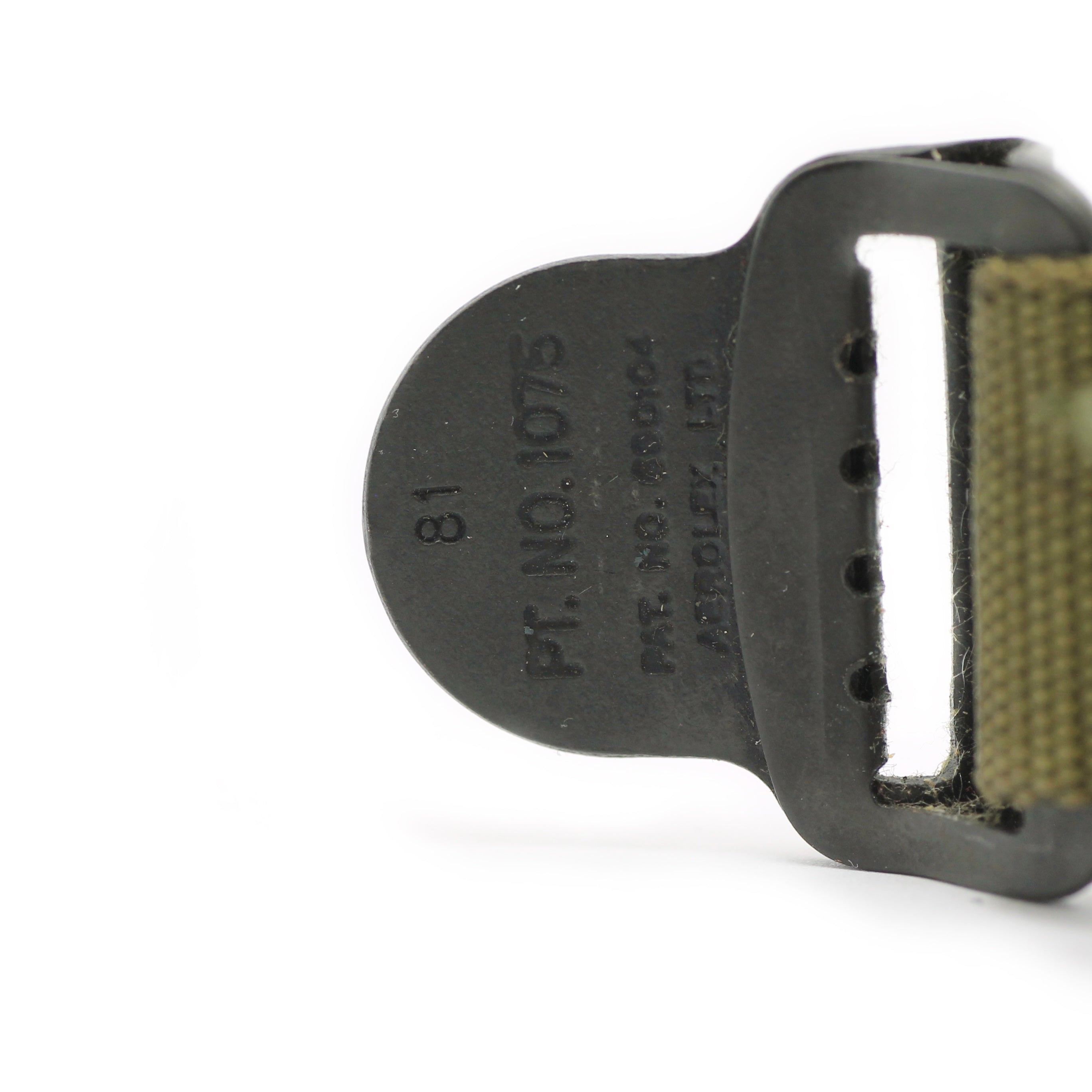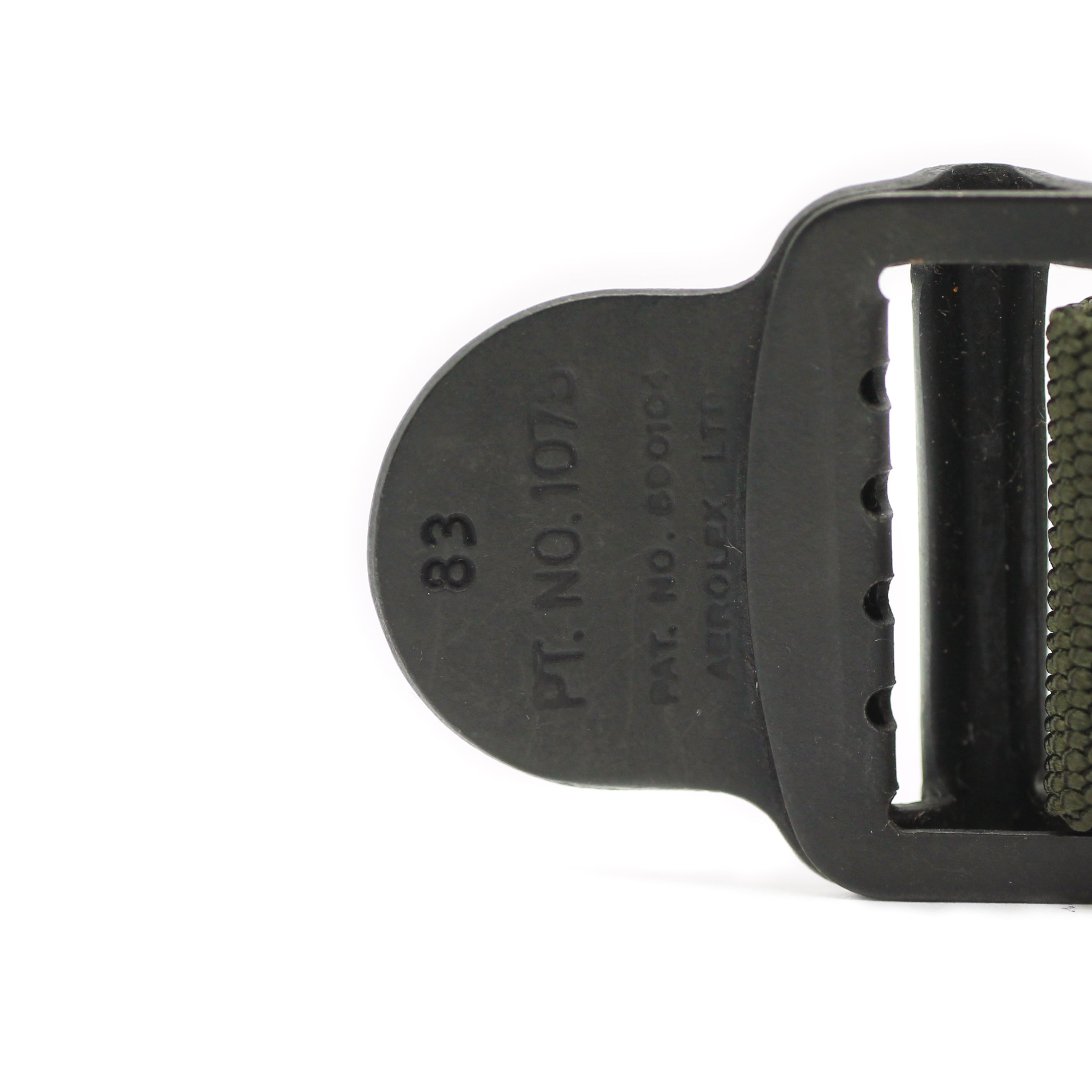 FALKLANDS MARINES OLIVE STRAP
Genuine new old stock vintage RM Falkland issue straps.
Makers' name and patent stamped underside of buckle. Either dated 81, 82 or 83 (select an option).

20mm will fit General Service and divers' watches. Quick pull adjustment ensures exact fit and is easy to get on and off. Extra long 350mm length, which will fit over divers' dry suits or combat gear where the standard watch strap is too short to do this.

The buckle stays threaded for ease of use, just slide it on and off. Just pull, giving resistance against the body, to tighten. One loop keeper fitted to retain excess strap.

Made in the UK when British kit was overconstructed.

Please note, if you would like the Broad Arrow stamp on your strap, please select the add-on option above. Default is without stamp. For stamping on multiple straps, please change the stamp quantity in your basket. For any other special instructions, please leave a message with your order.
Great strap
Suits my 82 G10 perfectly, a good solid fabric strap, with a unique style and some interesting history, purchased because it was produced on my birth year (1982).
Also fits CWC RN divers watches, and looks good too, although wouldn't recommend diving with it, as the buckle will rust.